North Huddersfield Trust School
Professionalism, Respect, Innovation, Determination and Enrichment
Thriving Kirklees Messaging Service is a text messaging service for young people to receive confidential health advice.
The service will not pass on anything you say to anyone else, like parents, teachers, or other students – unless you say it's ok to do that.
Young people can simply text 07520618866 and the service will aim to reply to you within one working day.
To stop the healthcare service from sending messages text STOP.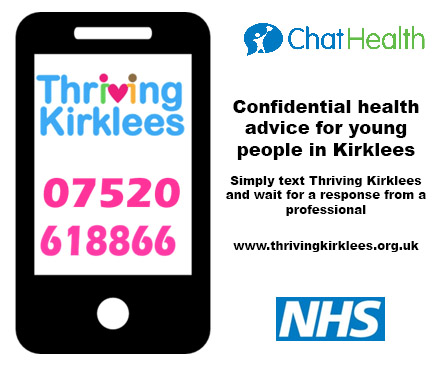 There are no events on this day
Partners
We are proud to be a member of the North Huddersfield Learning Community along with our local primary schools;
– Ashbrow School
– Birkby Infant and Nursery School
– Birkby Junior School
– Christchurch Woodhouse School
– Fixby Junior and Infant School
– St Thomas CE Primary School

Uniform Exchange
The Uniform Exchange provides free school uniform to any child who needs extra support and encourages children and families to think of others and the environment.