All students must wear the school uniform and have the necessary kit for Physical Education, games and practical subjects. Clothing must be smart, clean and tidy at all times.
All items bearing the school logo can be purchased from Natasha's uniform shop in Huddersfield town centre or Bridge Schoolwear in Milnsbridge, Huddersfield. PE socks in the school colour are also available.
Ties
Years 7, 8 and 9 – Black with a purple and grey stripe
Years 10 and 11 – Black with a purple stripe
(compulsory and can be purchased from the school office)
Blazers
Black with the school logo (compulsory)
School Jumper
Black with the school logo (optional)
Trousers and Skirts
Black knee-length skirt
Black tailored trousers or black shalwar kameez
No leggings/jeggings/skinny jeans
Shirts
White shirt or blouse
Please Note
No hoodies (only the PE hoodie is permitted for PE lessons)
Heads should not be covered indoors (except for religious observance)
No false or acrylic nails should be worn
Headphones + Mobile Phones
Students are not permitted to wear headphones/earphones/earbuds or use mobile phones in the school building at any time or have them visible, unless used as a learning tool as directed by the class teacher.
Black training shirt with the school logo
Black training shorts with the school logo
and/or
Black Tek pants with the school logo
Long black match socks (not needed if opting for Tek pants)
Optional: Hoodie with school logo (only the PE hoodie is permitted)
Trainers
Football boots for boys (girls optional)
Swimming costume, trunks and swimming cap where swimming is taught in that year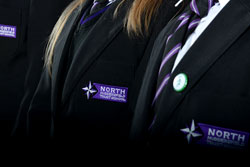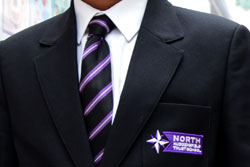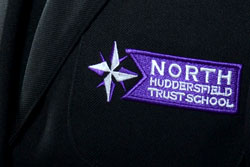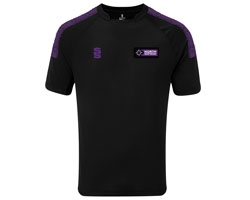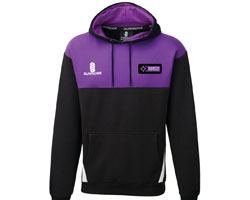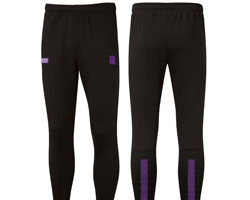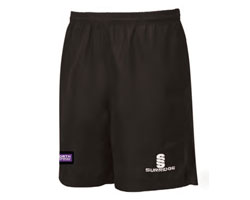 We have two suppliers for our school uniform:
More info...
The website allows parents to purchase all items of their child's school uniform with the option of collecting in store or home delivery. Click and collect times will be between 3-6pm.
Due to Covid-19, Natashas are reducing foot traffic in the shop drastically, so the website allows parents to purchase their child's school uniform without visiting. Size guides and images of the uniform are included on the website, along with all the information parents will need to purchase their uniform.
Social distancing and safety measures have been implemented in the shop. Returns and exchanges will be extended to a period of 2 months over the summer holidays; we encourage parents to buy early and we are more than happy to exchange items if they no longer fit later on in the summer. Once items are returned or exchanged, they will be placed in a designated quarantine area for 72 hours before being put back on shelves. There is clear signage in the shop asking customers to adhere to social distancing measures and 2 meters distancing in the queue area. We have hand sanitisers for customers and will be keeping surfaces disinfected. Customers will not be allowed to try items on and the changing rooms will be closed. Staff at the entrance will only allow a certain number of customers into the shop at one time, and only one parent/guardian will be allowed to shop with the child/ren.
More info...
We have expanded our online website and click and collect service, with more staff dedicated to completing online orders and sizing guides available on our website;
We have introduced a personal appointment service for customers to book a time to get their children measured and fitted. Appointments can be made online;
Extended opening hours in August(Mon-Sat 9.30-7pm, Sunday 10am-2pm)
Home delivery options will be available;
Face Masks will be provided in store (free of charge) and sanitiser will be available;
Social distancing measures will be in place.