The school uniform is a fundamental aspect of the school identity and it presents many advantages for our school community:
It creates a sense of equality among all students and eliminates competition
It reduces expense on parents/carers
It reinforces a sense of pride among students in their school
The cost of a school uniform should never be a barrier to a child attending the school. Therefore, the school will ensure the following:
We have more than one supplier to provide both competitive pricing and convenience
Uniform costs and durability are balanced to ensure good value for money
The school works in conjunction with the Uniform Exchange to ensure donated uniform that is previously worn but in good condition can be accessed by families who need this, free of charge
​The basic school uniform has minimal branding and colour ranges to ensure that suitable alternatives can be found in high street/supermarket stores
One uniform is suitable for the whole year and no summer/ winter uniform is required
No specific requirements of coats or bags other than they are suitable for school and the carrying of books/ kit
Where appropriate and as needed, the school will provide financial assistance for families when cost is a barrier to their child attending school and meeting our uniform expectations.  This can be discussed with your child's Pastoral Manager and agreed on a case by case basis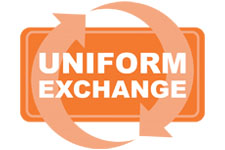 FREE school uniform is available to all children going to school in Kirklees. Click here to find out more about the Uniform Exchange.
Tie
Years 7, 8 and 9 – Black with a purple and grey stripe
Years 10 and 11 – Black with a purple stripe
(can be purchased from the school main office) 
Black blazer
Black tailored trousers/black knee-length skirt/black shalwar kameez
No leggings/jeggings/skinny jeans
White shirt or blouse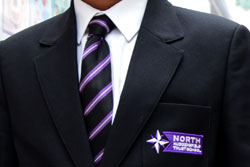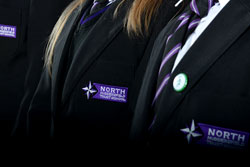 Black training shirt
Black training shorts
and/or
Black Tek pants
Long black match socks
(not needed if opting for Tek pants)
Trainers
Football boots
(optional for girls)
Swimming costume, trunks and swimming cap
(where swimming is taught in that year)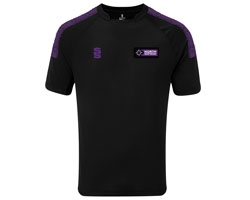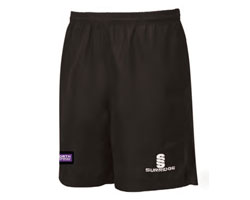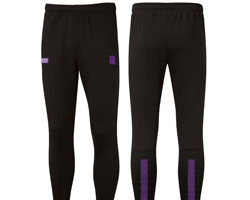 School jumper
School hoodie
(only the school branded PE hoodie is permitted)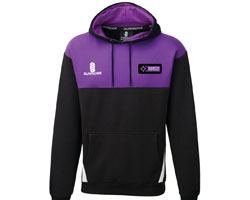 Please Note
No hoodies (only the PE hoodie is permitted for PE lessons)
Heads should not be covered indoors (except for religious observance)
No false or acrylic nails should be worn
Headphones & Mobile Phones
Students are not permitted to wear headphones/earphones/earbuds or use mobile phones in the school building at any time or have them visible, unless used as a learning tool as directed by the class teacher.
In the interests of safety, all pupils are expected to wear sensible footwear on the school premises.
Black leather, low-heeled (no more than 1 inch high) and lace up or slip on shoes with strap. Enclosed heels and toes. All laces must be black.
There must be no visible logos or labels.
NOTE: You must be able to polish shoes. If you are in any doubt, please contact the school for advice.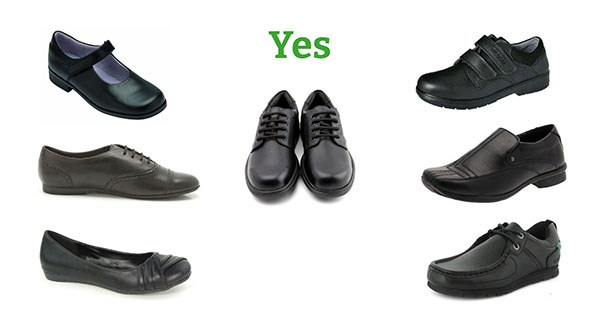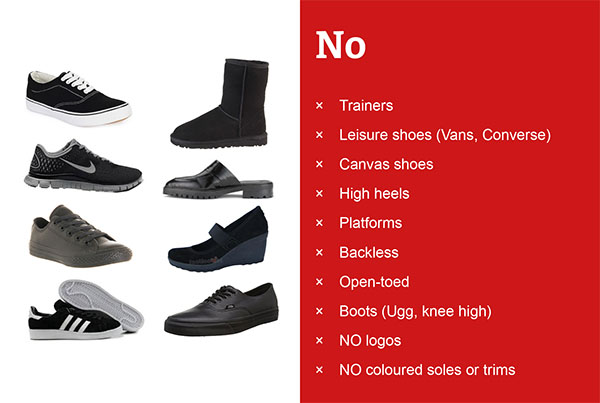 We have two suppliers for our school uniform: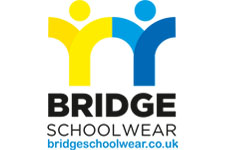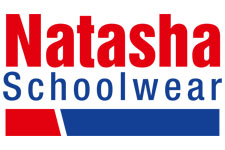 Uniform Exchange aims to encourage the people of Kirklees to recycle and donate old school uniform items rather than putting them in the bin. There are many families across Kirklees who no longer receive a school uniform grant and benefit from the Uniform Exchange.
In partnership with Local Sure Start Children's Centres, Kirklees Libraries, and with support from Kirklees Council, Uniform Exchange collect unwanted uniforms, and get them to the children who want them the most, FREE of charge.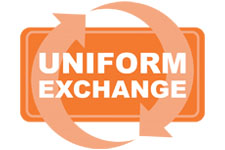 Kirklees Uniform Exchange
If you need help accessing school uniform, please contact the Uniform Exchange. 
To make a request complete the online form via the link below.