Minutes of meetings
Copies are available on request to the Headteacher's PA, Mrs Lindsay Taylor.
Role of the Governing body
The Governing body is made up of people from different groups, including parents, teachers and other staff, representatives from our Trust partners which include the local authority, local business and community.
A governor's term of office usually lasts for four years.
The role of Governors is to provide a strategic view of the school, to ensure accountability and to be a critical friend. The Governing body is responsible for the overall direction of the school. It is not responsible for day to day matters which is the responsibility of the Headteacher Mr Andrew Fell. Governors also set and monitor targets, the school budget and the effectiveness of policies to ensure all students have a broad and balanced curriculum.
If you would like any information about becoming a governor at North Huddersfield Trust School then please contact the Chair of the Governing Body, Mr Phil Weston, via the school.
Acting Chair – Sarah Grant (Vice-Chair)
Standards & Effectiveness Committee Chair – Gary Deighton
Resources Committee Chair – Tim Winterburn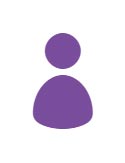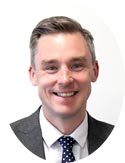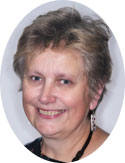 Sarah Grant
Foundation Governor – Acting Chair of Governors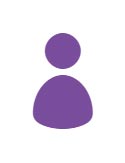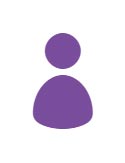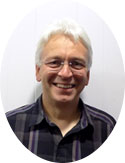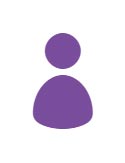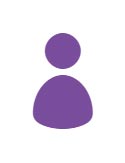 Foundation Governor Vacancies x 2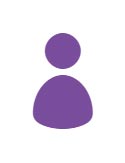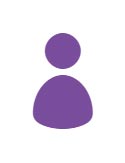 Lisa Buckley
Foundation Governor
Date of appointment:
08/09/21
Sub committee membership:
Standards & Effectiveness 
Gary Deighton
Co-opted Governor
Date of appointment:
16/04/21
Sub committee membership:
Standards & Effectiveness
About me:
I am an experienced teacher and have worked in the profession, in various teaching and leadership roles and across a variety of educational backgrounds, for almost two decades. I have been a proud member of the teaching staff at NHTS for six years and have held a series of middle leadership roles in that time. 
I am a passionate advocate for our local community and use my role as a platform for the encouragement of inclusion and the celebration of diversity. It has been an honour and a privilege to play a supporting role in the fantastic journey that our school has undertaken. As a member of the teaching staff, as well as a co-opted governor, I am excited to be able to contribute to the future continued success of our school and all members of its community.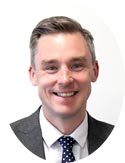 Date of appointment:
29/04/19
Sub committee membership:
Resources and Steering Group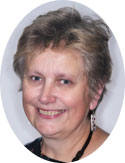 Sarah Grant
Foundation Governor
Date of appointment:
21/11/16
Sub committee membership:
Standards & Effectiveness and Steering Group
About me:
I have over 30 years' experience in education, in Leeds, Bradford and Kirklees, where I am currently seconded to the Learning Service as a Kirklees Learning Partner.
I began my career as a science teacher but moved into Inclusion and Special Educational Needs to deal with some of the problems and issues facing many of the enthusiastic young scientists I was teaching. I still have a keen interest in the developments in science and science education, and am a member of the Institute of Physics.
 I am an enthusiastic photographer and walker, which is useful as my rescued lurcher dogs need plenty of exercise!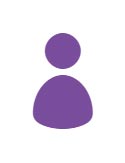 Dr Ivan Kaiser
Foundation Governor
Date of appointment:
21/03/16
Sub committee membership:
Resources​
About me:
I am a Trust Governor and initially joined the Pupil Needs committee before moving to the Finance committee which also addresses Health & Safety, something I am passionate about. I am really looking forward to working with the team of highly enthusiastic Governors and NHTS Staff specifically in this area and see great potential to leverage best practises at both NHTS and Cummins Turbo Technologies where I have been employed for the last 19 years.
 I have worked in multiple departments during my time at Cummins ranging from product engineering through to operations quality and manufacturing engineering where I am currently Manufacturing Platform Leader for new product introduction. It is an honour to serve with such a dedicated team of Governors and school staff and I'm really proud to be associated with the pupils and staff at NHTS and look forward to many more years of collaboration.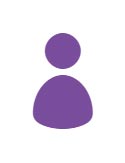 Qaiser Khan
Parent Governor
Date of appointment:
03/02/20
Sub committee membership:
Standards & Effectiveness
About me:
I'm excited to be a Parent Governor at North Huddersfield Trust School.  NHTS is my former school (back in the 80s) and it now being my daughter's school, I feel I can support what's needed to further improve on a already thriving school.  I have a strong belief in giving children maximum opportunities to discover their full potential through education and extra curriculum activities alike, whatever their history.
I will look to work with teachers, school administrators and all the governors to get my voice as a parent heard in the interest of not just my child but your children too, in a calm and persuasive manner.
The Parent Governor role is a position I feel requires energy, commitment and enthusiasm along with being ready to learn new skills.  I welcome being given the chance to help develop North Huddersfield Trust School further.
Angela Sheridan
Staff Governor
Date of appointment:
23/05/22
Sub committee membership:
Standards and Effectiveness
Sophie Simpson
Foundation Governor
Date of appointment:
14/02/18
Sub committee membership:
Resources
About me:
I am a mother, wife and business owner. I also now have the title of school governor. I was brought up in the Ashbrow Ward but have travelled many places. I studied LLB Law at Leeds Beckett University and proceeded to work as an Operations Manager in a fast paced sales environment.
I am very passionate about young people, their future, how they develop and decided that moving into running my own business as a youth and community facilitator and event organiser was a natural fit.
After the loss of my daughter to anencephaly in 2016, I wanted to help young people be heard, to learn how to find who they are and what they stand for.  This drove me to step out of my comfort zone and set up my own business, alongside one of my closest friends and thus Conscious Youth was born!
Conscious Youth is a community organisation based in Huddersfield, which is led by and for young people. We seek to redress the balance by developing Young People's skills, knowledge and aspirations. The work we do focuses on creating & delivering preventative youth work through youth clubs, projects, programmes & events for young people between the ages of 13 – 24.  The young people we work with are from hard to reach, disadvantaged, LGBT & BAME communities. Our core aim is to improve the mental and emotional resilience of young people. Our work is centred on three key themes; community cohesion, active citizenship and personal development.
In my spare time I am a volunteer public speaker for Forget Me Not Children's Hospice and I play netball for a local team.
I feel I have many strengths I can bring to the governing body and excellent links with the community.
Phil Weston
Local Authority Governor - Chair of Governors
Date of appointment:
02/10/17
Sub committee membership:
Personnel, Finance & Premises, Standards
About me:
My involvement with North Huddersfield Trust School began when Holmfirth High School (where I used to be a governor) worked with Fartown High School. I chaired the Interim Executive Board that oversaw the opening of the new school. I saw the great potential of the school and was keen to continue as a governor when NHTS opened. I was delighted and honoured to be elected as Chair of Governors of the school. We have seen great improvements since NHTS opened in 2011.
My background is in education. I was a secondary school teacher and leader for 18 years before becoming a school improvement officer in several local authorities. From 2006 to 2016 I led the Achievement Service in the Bradford district prior to my retirement. I have three children, now all adults, who attended Holmfirth High School and my wife Sue was also a teacher in a Huddersfield secondary school. In my spare time I enjoy walking, cycling, gardening and watching sport – I am a season ticket holder for my home city team, Notts County.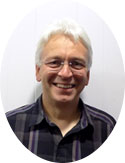 Tim Winterburn
Foundation Governor - Vice Chair
Date of appointment:
09/09/19
Sub committee membership:
Standards & Effectiveness and Steering Group
About me:
I worked at Cummins for the last 22 years until recently taking early retirement. I serve on the Finance and Personnel Committees, because I think I can help the school in these areas. It's wonderful to do that alongside such an enthusiastic group of people from the local community and to work with the staff. I'm incredibly proud to be linked with such an exciting school, and with such dedicated staff and pupils.